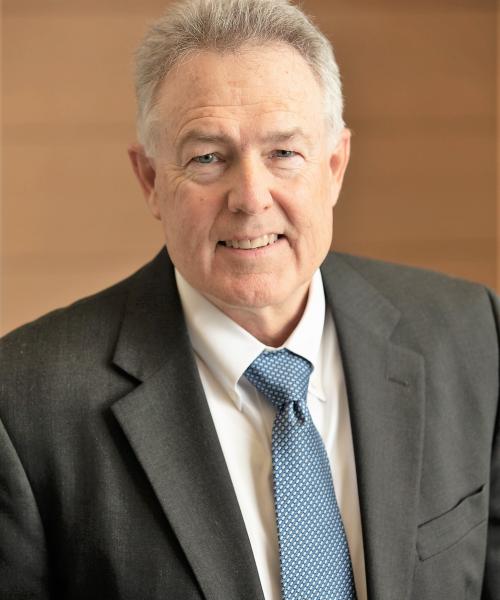 Jim McPartland,

CLU® ChFC® RICP®
Financial Planner
319-531-3723
It has been Jim's focus since the beginning of his career to help his clients map out their future financial goals so that they would successfully reach their destination. To Jim this means keeping current on the financial world so that he may provide a compass to help his clients navigate their journey through work life, family life and retirement.

To better advise his clients, Jim has studied to obtain the RICP®, Retirement Income Certified Professional Designation. This training provides the additional knowledge to provide direction to his clients during the time of transition from accumulating wealth while in the working years to distributing wealth in retirement. This enables Jim to provide a tremendous value by delivering smart theoretical and practical direction to his clients' income planning needs.

In addition to this latest achievement, Jim's credentials include a BA from the University of Iowa, designations of CLU®, Chartered Life Underwriter, and ChFC®, Chartered Financial Consultant from The American College. He has been a member of both the National Association of Insurance and Financial Advisors (NAIFA) and the Society of Financial Service Advisors (FSP) for more than 30 years.  He's also a member of the Cedar Rapids Area Estate Planning Council, a group of approximately 100 professionals from the fields of Law, Trusts, Development, Accounting and Insurance who meet regularly to share information from their respective disciplines.

To Jim, God and family values are always his top priority.  His favorite pastime is golf which is placed very high on his list of priorities. In fact, Jim and his wife, Kathy have embarked on a quest to play golf in all 50 of the United States!  This combines his love for country with his love for golf!  As Jim says, "There's is plenty of this country I want to see, and what better view than from a golf course!" 

Jim is also the co-founder and tournament chairman of the prestigious annual Greater Cedar Rapids Open professional golf event.